Here's an interesting issue.
James is an affiliate who sends a company leads to a page where the prospect shall complete a form requesting for – something free. Once the prospect does that and is considered a 'good' lead, James gets paid his commission. This is a pretty classic cost-per-action campaign or pay-per-lead affiliate program. Nothing wrong with it right? But what if…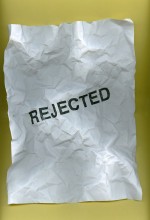 The lead is 'rejected' by the company. Maybe because the form wasn't complete or the prospect did not complete all the required steps because they changed their minds. The prospect doesn't receive his freebie and James doesn't get paid for that lead. However, unknown to the prospect and James, the prospect's contact information is not discarded but actually saved into a 'rejected leads' database or mailing list.
Soon, the company begins to send the 'rejected' prospects some other offers and related emails. The links in the emails do not carry Jame's affiliate IDs and cookies only last 30 or 45 days. Eventually, James is totally out of the picture. Yet, the company has gained a lead that James sent for free.
We've been cavalierly told, this is standard practice everywhere, giving names of large Internet stores as an example. Well, that may be true but does 'standard practice' make it OK though?
How do you handle it?
Why is it OK?
Why is it not OK?
We'd really love to hear your thoughts on this.
Photo by
Ali Farid